Read Time:
9 Minute, 36 Second
You've probably heard the saying, "If you're not on Google, you don't exist." With 46% of Google searches seeking local information, it's more crucial than ever to have a strong digital presence.
But here's the kicker, A BrightLocal study revealed that the average Business Profile only garners 1,260 monthly views out of 167 billion searches. That's a minuscule 0.00000075%! If you're frustrated with these numbers, you're not alone. 
While Google and other experts offer ways to optimize your Business Profile, many businesses still miss out on the platform's full potential. Our ultimate guide is here to change that. We'll break down actionable steps to supercharge your Google Business Profile and help you stand out in the crowded digital search results. So, if you're ready to start getting more customers from local search, read on!
Basics of Google Business Profile that you need
When it comes to Google Business Profiles, you might not know what they are and why they are important. Simply put,
Google Business Profile (GBP), previously known as Google My Business, is a free tool that allows you to manage your business's online presence on Google Search and Maps. When you create a GBP listing, you can provide information about your business, such as your name, address, phone number, website, and hours of operation. You can also add photos and videos, and encourage customers to leave reviews.
GBP listings are displayed in Google Search results when people search for businesses like yours. They also appear on Google Maps, which is a popular tool that people use to find local businesses.
GBP listings are an important part of any hyperlocal marketing strategy. By optimizing your GBP listing, you can improve your visibility in local search results and reach more potential customers.
Here's a snapshot of the advantages you gain with a Google Business Profile:
Increased visibility in local search results
More website visits, phone calls, and in-store visits
Improved customer engagement
Better brand awareness
Increased trust and credibility
If you haven't created a Google Business Profile yet and are looking to establish a strong online presence, we highly recommend setting up your business in GBP. It's a straightforward and cost-free method to enhance your online visibility and connect with a wider audience.
Rest assured, we'll guide you through all the essential details in the upcoming sections, along with the most up-to-date advice for optimizing your Google Business Profile in 2023.
See also: 7 Marketing Tips To Run A Successful Hotel Business
How to Setup Google Business Profile
Setting up a Google Business Profile is a pivotal step for any business aiming to establish a robust online presence. This tool is more than just a digital listing; it's your gateway to local customers and an essential component of any local SEO strategy.
Now let's move on to setting up and optimizing your Google Business Profile.
Step 1: Navigate to Google Maps
Open Google Maps and click on the menu button located at the top left corner. From the dropdown, select the "Add your business" option.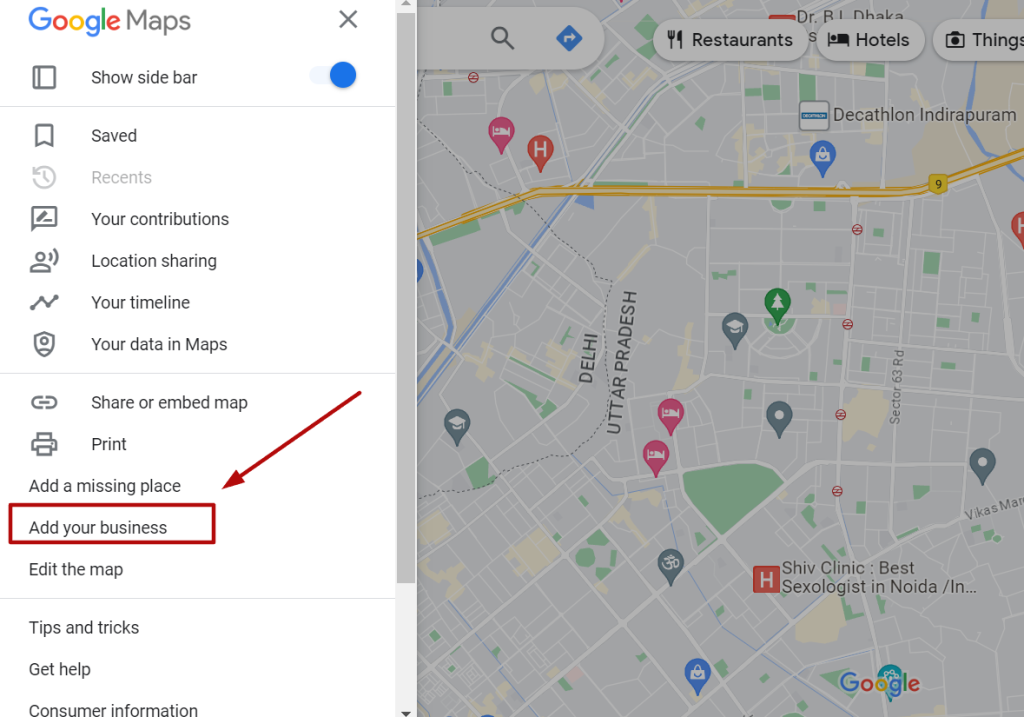 Step 2: Account Creation and Sign-In
If you already have a business account, simply log in. New users should click on "Create account" and select "To manage my business" from the dropdown. Complete the required fields and proceed to phone number verification.
Step 3: Business Name and Category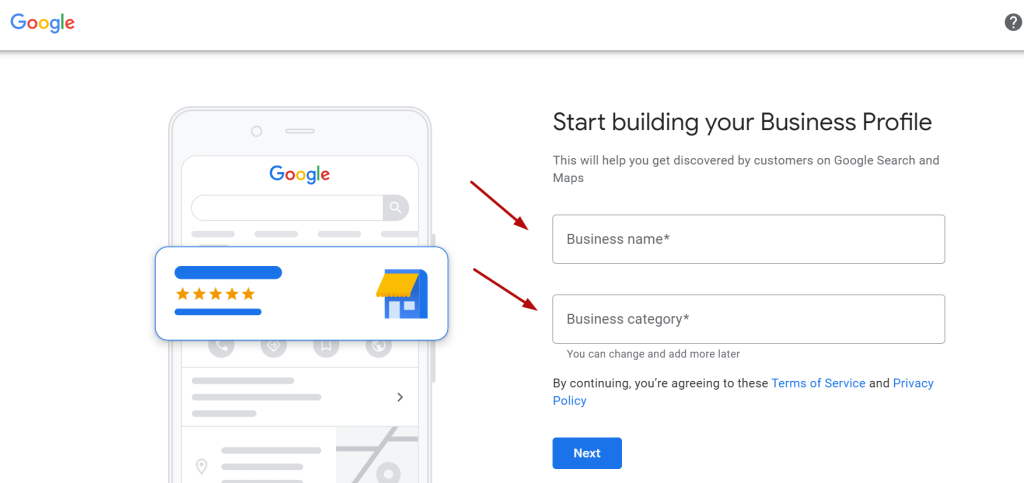 The next step is crucial for your Google Business Profile Optimization. Enter your business name and select an appropriate category. Remember, keyword stuffing in your business name can lead to account suspension.
Step 4: Location Details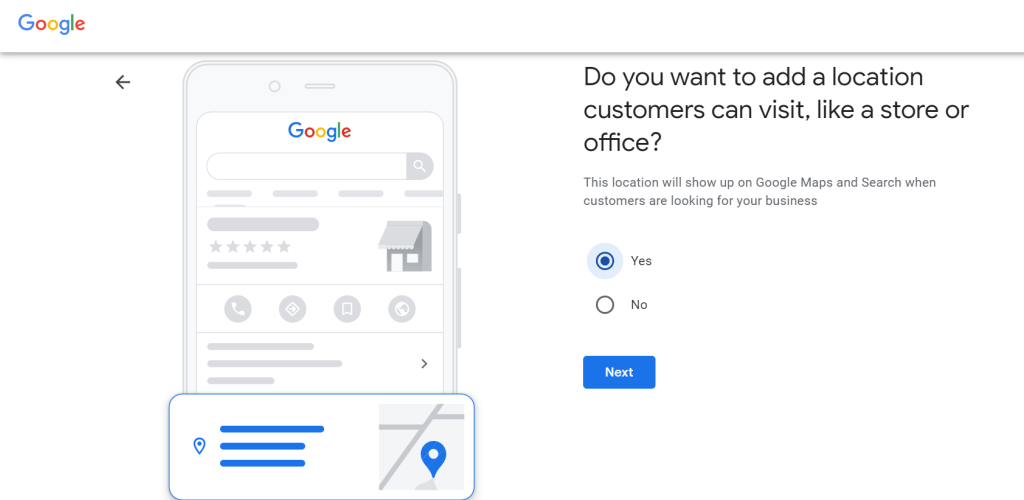 If your business has a physical location, enter the address. For businesses without a storefront, you can opt to skip this step.
Step 5: Define Your Service Area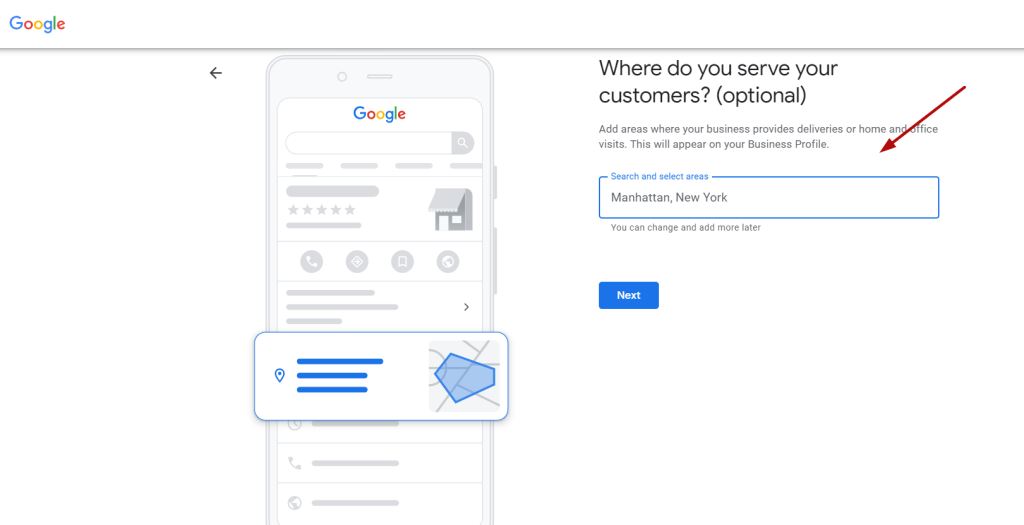 Depending on whether you've added a business address, you'll be prompted to define your service area. This helps customers know if you serve their location.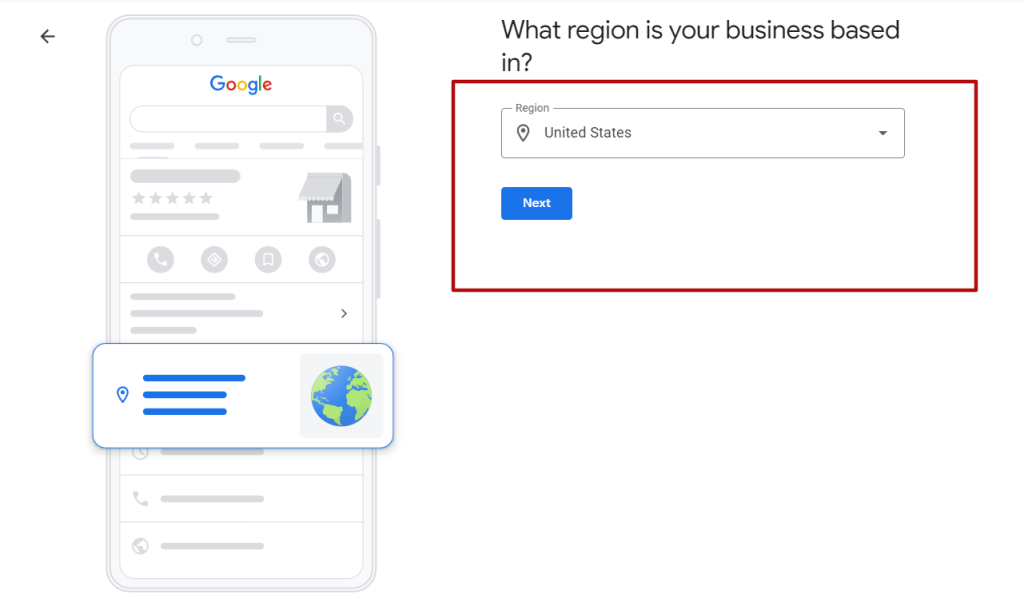 Step 6: Contact Information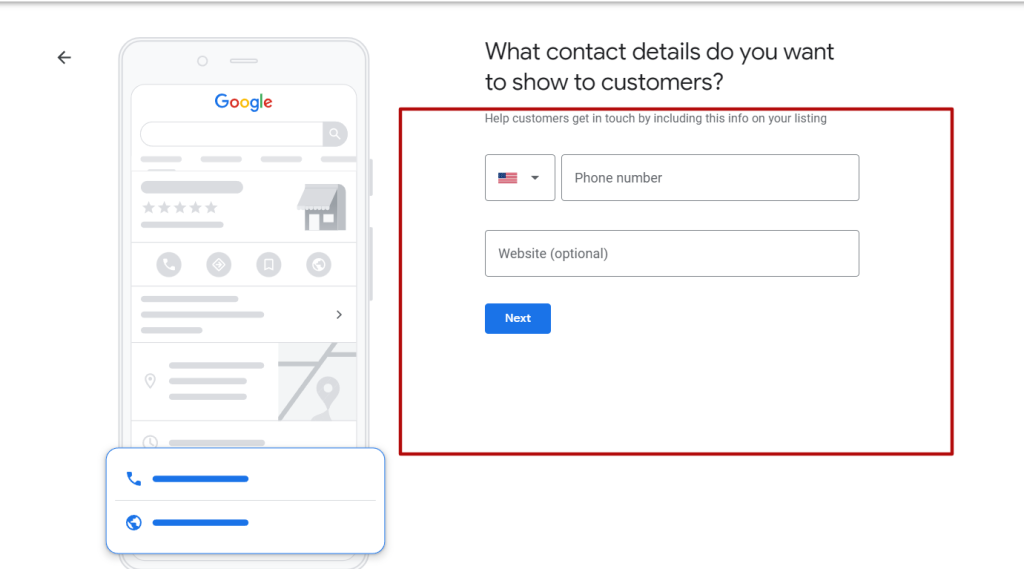 Add your phone number and website URL. Double-check to ensure the information is accurate, as this is how customers will reach you.
Step 7: Opt for Updates and Recommendations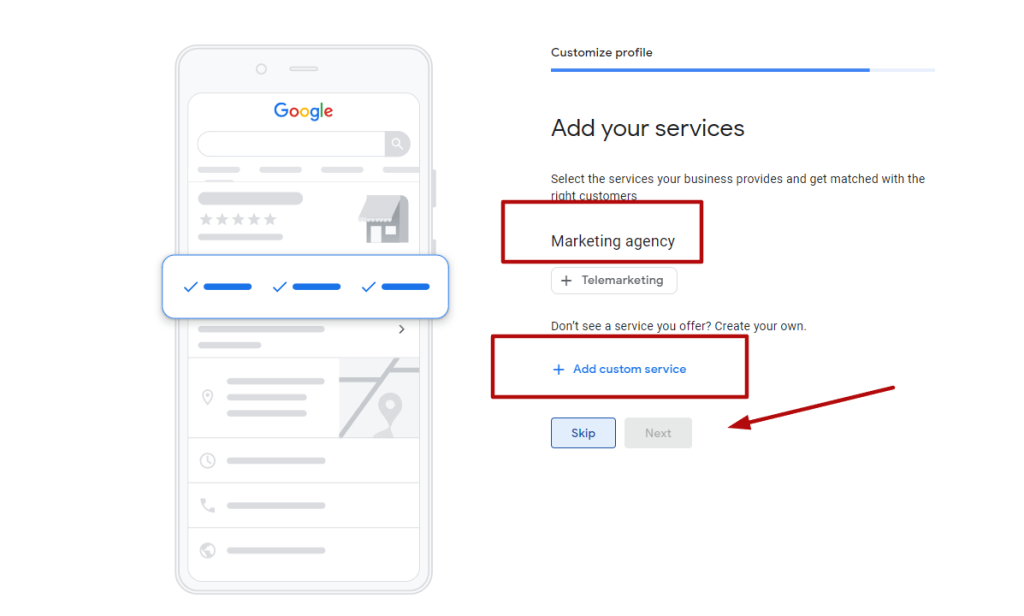 Google offers updates and best practice recommendations for your GBP. Opting in is advisable to stay updated on new features and tips.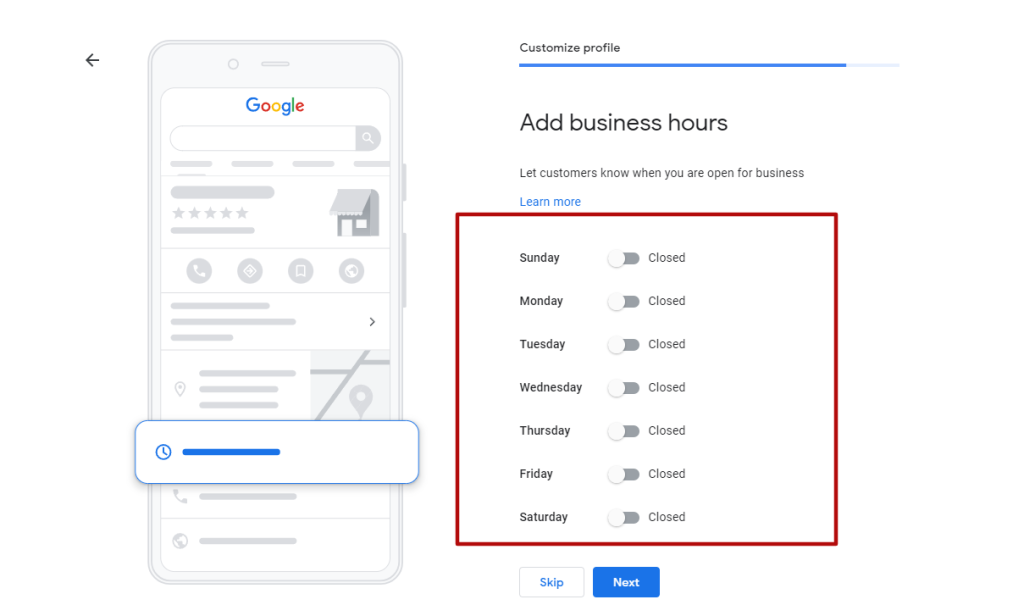 Step 8: Verification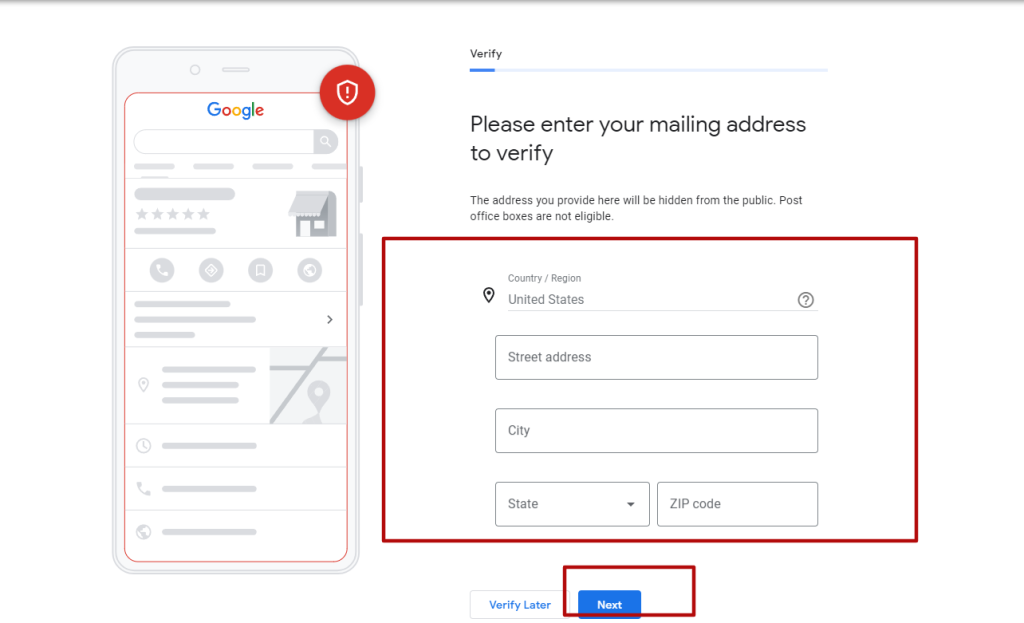 Your GBP isn't active until verified. Google offers multiple verification methods, including phone, email, and postcard. Choose the one that suits you best.
Bonus: Additional Information and Services
After verification, you'll have the option to add more details like operating hours, and specific services, and even enable messaging. The more comprehensive your profile, the better your chances of engaging potential customers.
By following this guide, you'll not only establish a robust Google Business Profile but also optimize it for maximum visibility in local search results. Remember, the key to a successful GBP lies in the details, so make it as comprehensive as possible.
See also: How to Rank Your Real Estate Website on Google's First Page
How do I optimize my Google Business Profile 2023?
Optimizing your Google Business Profile is a must-do for any business aiming to boost local search visibility in 2023. Let's dive into the key steps to ensure your profile is fully optimized.
Accurate Business Information
First things first, make sure all your business information is accurate and up-to-date. This includes your business name, address, and phone number. Consistency is crucial for SEO.
Choose the Right Category
Selecting the appropriate business category is vital. It helps Google understand what your business is about, which in turn helps you appear in relevant local searches.
Add High-Quality Photos
Visuals are key to making your profile more appealing. Use high-quality photos of your products, services, or storefront to engage potential customers.
Leverage Customer Reviews
Encourage your satisfied customers to leave reviews. Respond to these reviews to show you value customer feedback. This not only builds trust but also boosts your profile's visibility.
Keep Your Profile Updated
Regular updates are essential. Whether it's changing business hours or adding a new service, keeping your profile updated ensures you provide the most current information to users.
Use Google's Analytics Tools
Google offers valuable insights into customer interactions with your profile. Use this data to make informed decisions and refine your local SEO strategy. Read Customer Behavior Insights from Heat Map Analytics.
These steps will help you optimize your Google Business Profile for 2023, enabling local customers to find and engage with your business more easily. Keep reading to learn more about GBP's complete checklist.
See also: How to Build a Marketing Funnel That Converts Visitors Into Customers Like Crazy
Google Business Profile Optimization Checklist
Optimizing your Google Business Profile is an essential step for any business looking to improve its online presence. Formerly known as Google My Business, this platform serves as a vital touchpoint between your business and potential customers. Our comprehensive checklist is designed to guide you through the intricate process of fully optimizing your profile.
Conduct a Comprehensive Review of Your Existing Profile
Before you dive into the optimization process, it's crucial to take stock of your current Google Business Profile. This initial audit will help you identify any inaccuracies or gaps that need to be addressed.
Verify Core Business Information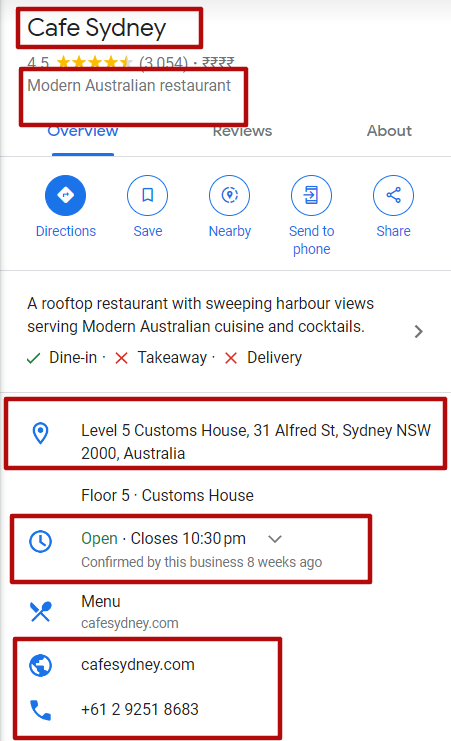 The first step in optimization is ensuring that your business's essential details, name, address, phone number, and website URL are accurate and consistent. This foundational information is critical for building trust and credibility with your audience.
Choose the Right Business Category and Subcategories

The category you select plays a significant role in how Google understands and ranks your business. Make sure to choose a category and any relevant subcategories that accurately represent your business offerings.
Craft a Compelling Business Description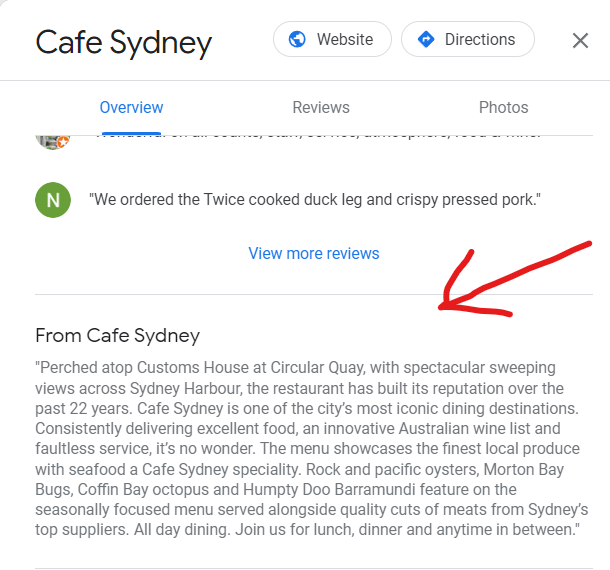 Your business description should do more than just list facts. It should encapsulate what sets your business apart, highlighting your unique offerings and why customers should choose you over competitors.
Evaluate and Update Your Visual Content
Visual elements like photos and videos can make or break a user's first impression of your business. Ensure that you have high-quality, relevant visual content that showcases your business in the best possible light.
Proactively Manage Customer Reviews
Customer reviews are a goldmine of user-generated content that can significantly impact your profile's performance. Make it a point to respond to all reviews, both positive and negative, in a timely and professional manner.
Implement a Keyword Strategy
Keywords aren't just for your website; they're also crucial for your Google Business Profile. Integrate relevant keywords into your profile's various sections, such as the business description and FAQs, to improve its visibility in search results.
Keep Operational Hours Up-to-Date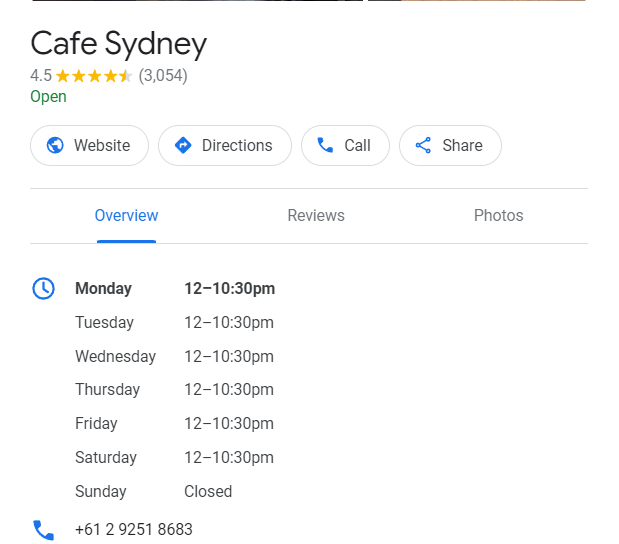 Your business hours should be accurate and reflect any seasonal changes or special hours for holidays and events. Inaccurate information can lead to poor customer experiences and may affect your profile's performance.
Enable Direct Messaging for Enhanced Customer Interaction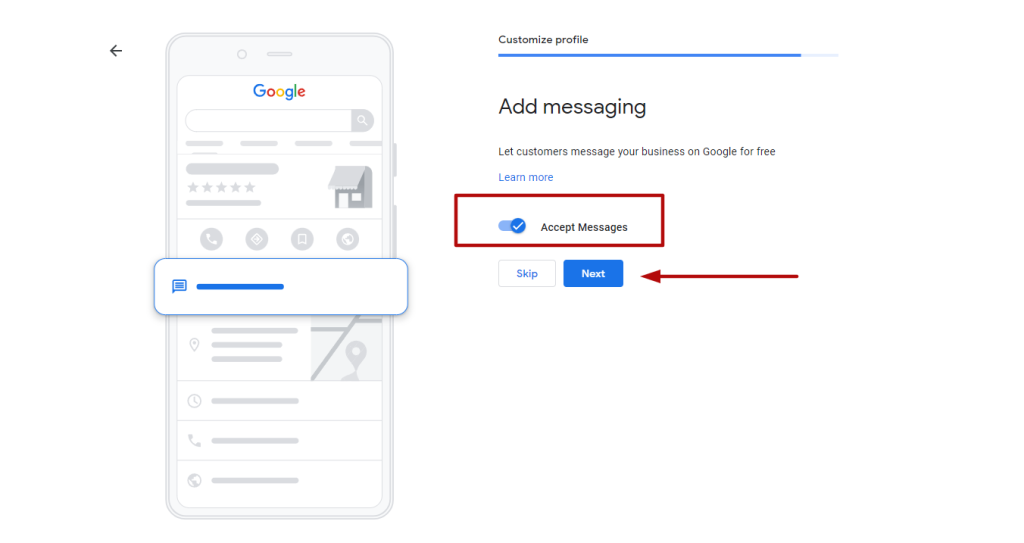 The messaging feature on your Google Business Profile allows for real-time communication with potential customers. Enabling this feature can improve customer engagement and provide valuable insights into customer needs.
Utilize the Posts Feature for Ongoing Engagement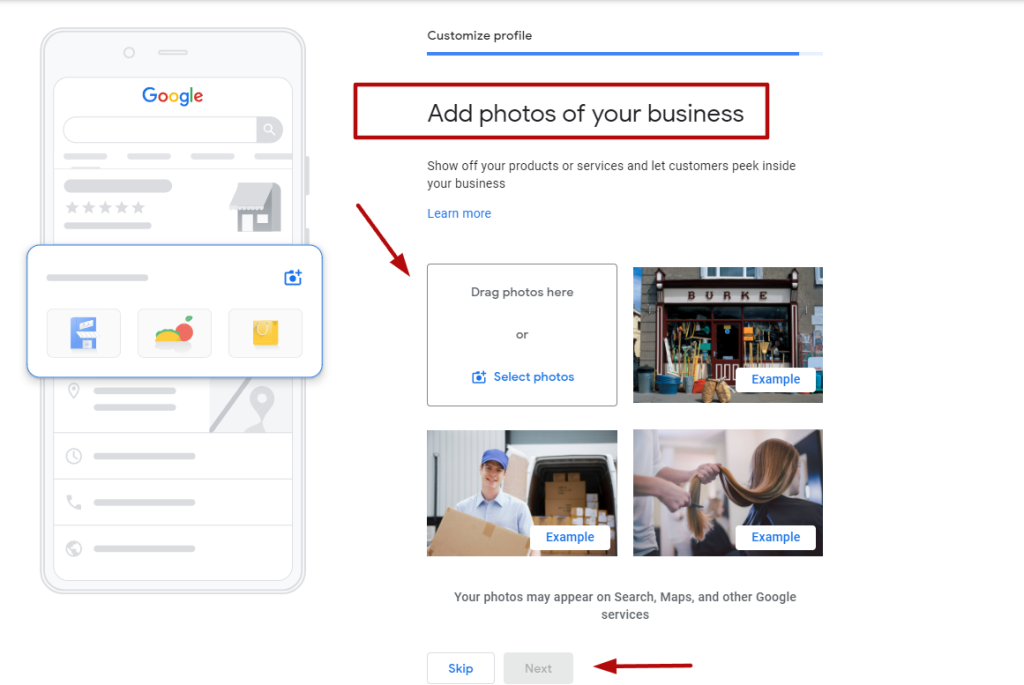 Regularly updating your profile with posts about promotions, events, or company news keeps your audience engaged and informed. It also provides fresh content for Google to index, which can positively impact your profile's visibility.
Create a Robust FAQ Section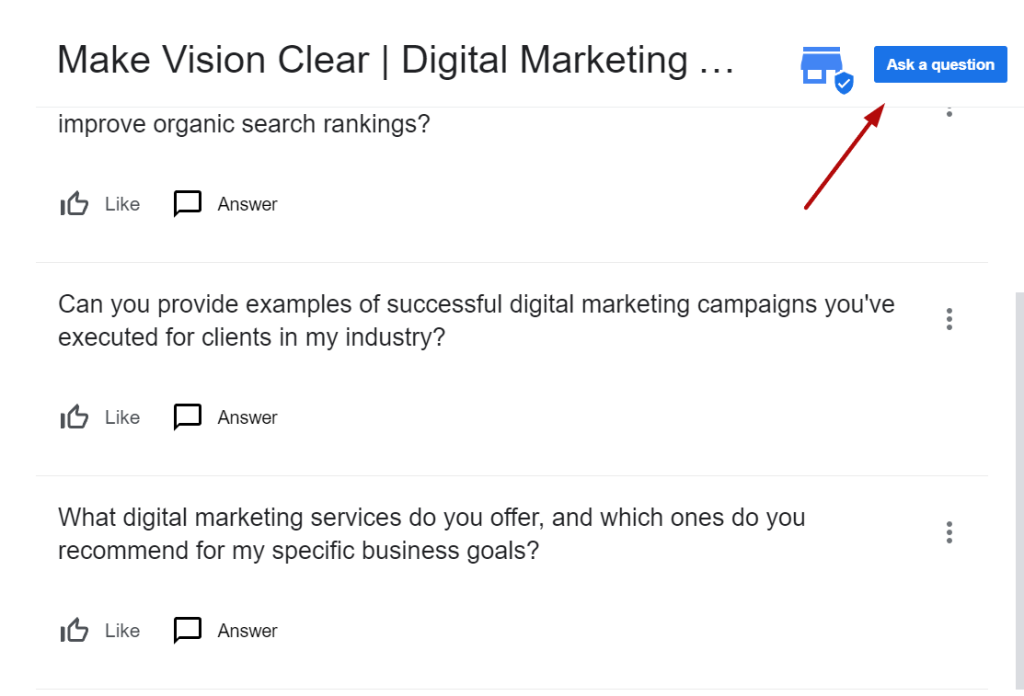 A well-crafted FAQ section can serve as a quick reference guide for potential customers, answering common questions and providing additional information that may not be covered elsewhere on your profile.
Showcase Your Offerings with the 'Products' or 'Services' Sections
These features allow you to display a catalog of your products or services, giving potential customers a snapshot of what you offer. This can be particularly useful for businesses with diverse product lines or services.
Monitor Performance Metrics for Continuous Improvement
The Google Business Profile dashboard offers valuable insights into how users are interacting with your profile. Regularly review these metrics to identify areas for improvement and to measure the success of your optimization efforts.
Maintain a Change Log for Optimization Efforts
Documenting the changes you make and the rationale behind them can provide valuable insights into what's working and what needs further adjustment. This change log can serve as a roadmap for future optimization strategies.
Final Checklist
Comprehensive Profile Audit
Verify and Standardize Business Information
Optimize Business Categories and Subcategories
Update Business Description
Refresh Visual Content
Actively Manage Customer Reviews
Implement Keyword Strategy
Update Business Hours
Enable Customer Messaging
Consistent Posting on Profile
Create FAQ Section
Showcase Products or Services
Review Performance Metrics
Document Optimization Strategies
Continuous Profile Monitoring
By diligently following this checklist, you'll be well-equipped to create a Google Business Profile that not only ranks well but also effectively serves your potential customers.
See also: How to Make Your Website for Free
Conclusion
Optimizing your Google Business Profile can be a complex task that requires a deep understanding of SEO, customer engagement, and online reputation management. That's where Make Vision Clear comes in. With our expertise, we can take the guesswork out of the equation and help you create a profile that not only ranks well but also converts. Don't leave your online success to chance. Book a 30-minute strategy session with us today to discuss your specific needs and discover how we can elevate your Google Business Profile to its fullest potential. Take action now for measurable results.