Read Time:
1 Minute, 1 Second
In the dynamic world of technology, change is the only constant. Keeping pace with this axiom, Google Search Console Insights is gently dropping a missive to its users about an upcoming modification that could potentially alter the landscape of data reports.
As we inch closer to the Google Analytics 4 migration, set to commence on the 1st of July, 2023, users have been alerted to brace for data changes starting as early as the 1st of June, 2023.
The advisory states, "Starting June 1, 2023, you might notice some data changes. This is because we'll start using data from your Google Analytics 4 property."
See also: Google Introduces New AI to Keep Pace with ChatGPT
Presenting an exquisite glimpse shared by the remarkable Shameem Adhikarath on Twitter.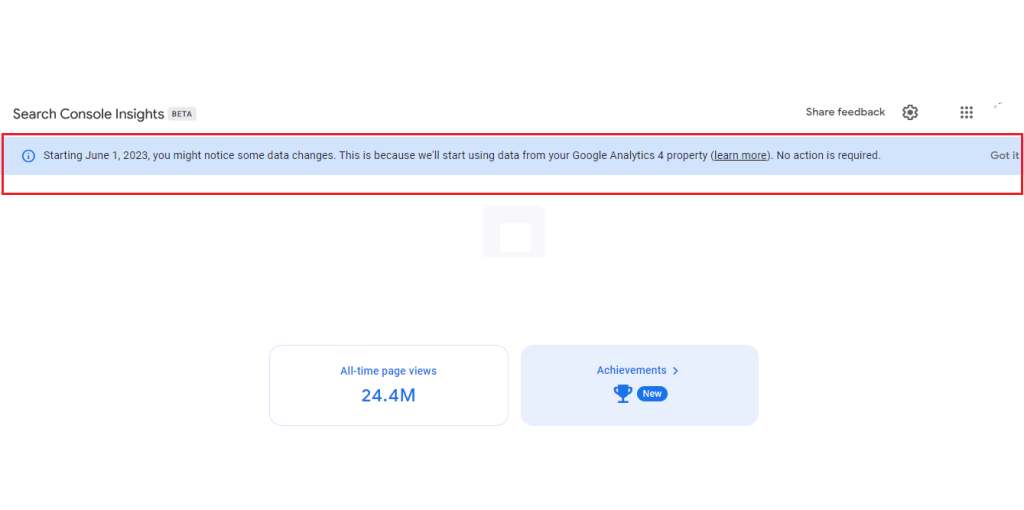 As a user, I haven't come across this warning in my properties yet, which may be attributed to the unique configuration of my GA4 properties. Has anyone else among you come across this notice?
It's worth mentioning that Google Search Console Insights began extending support to GA4 back in July 2022. This update, therefore, doesn't come as a total surprise, but rather a planned progression in Google's ongoing commitment to improving its service for users.
Source: Twitter