Read Time:
8 Minute, 50 Second
In today's digital world, it's essential to stay ahead of the curve. That means being aware of the latest SEO trends, so you can optimize your website for success. In this blog post, we will explore 2023 SEO trend predictions and how you can best take advantage of them. From social media optimization to mobile-friendly design, read on to learn what trends are expected to continue in the future.
Organic SEO
Organic SEO is a technique that helps your website rank higher in search engine results pages (SERPs) for relevant keywords. Organic search is the process of finding information on the web through natural means, such as searching for websites and content on Google, Yahoo!, and Bing.
The benefits of ranking high in organic search are manifold: increased traffic, more leads and customers, and better brand awareness. To achieve high rankings in organic search, you need to focus on creating quality content that is relevant to your target audience and optimized for indexing by Googlebot.
There are a few key factors you should keep in mind when optimizing your website for organic SEO:
1. Quality content is key. Make sure your website content is high quality and well-researched. This will help you rank higher in search engine results pages (SERPs).
2. Be strategic with your keywords. Choose wisely-targeted keywords that are relevant to your business and are likely to be searched by your target audience.
3. Implement Google Adwords ads and other paid search strategies. These can help you generate traffic and leads from potential customers who are looking for products or services similar to those offered by your business.
4. Keep your website updated and fresh. Regularly update your website content and make use of SEO best practices, such as using keyword-rich titles, providing rich descriptions, and using anchor text linking to boost clicks from search engines.
5. Monitor your website's ranking and make necessary changes to ensure that it continues to rank high in organic search.
Make Vision Clear can assist you in learning more about organic SEO and how it can benefit your business. You can reach us at makevisionclear@gmail.com or send us a message online.
Local SEO
1. Local SEO is still a hot topic for search engine optimization (SEO).
2. There are many factors to consider when optimizing a site for local SEO, including title tags, meta descriptions, and anchor text.
3. Sites that focus on local search can see improved rankings in local searches, as well as improved traffic from hyper-local searches.
4. There are several tools and techniques that can be used to optimize a site for local SEO, including site audits and keyword research.
5. Stay up-to-date with the latest trends in local SEO by subscribing to industry blogs and attending webinars.
Social Media Marketing
1. Social media will continue to be a popular way for businesses to connect with customers and create brand awareness.
2. Google will continue to increase its relevance scoring algorithm for search results, which could lead to more traffic and conversions from social media marketing efforts.
3. Businesses should focus on using the right social media platforms and leveraging relevant hashtags to ensure the most success.
4. Digital signage will become increasingly important as a way for businesses to reach customers in non-traditional locations such as airports and hospitals.
5. Businesses should continue to create engaging content that is relevant to their target audience, and share it on social media platforms regularly.
SEMrush Toolbox
With the help of SEMrush Toolbox, you can stay ahead of the competition and make sure your website is performing optimally. The following are some of the most popular SEO trend that we anticipate in the next year:
1. Increased focus on content marketing
Content marketing is a strategy that involves producing high-quality content that attracts visitors to your website. According to a study from Content Marketing Institute, 76% of B2B marketers and 67% of B2C marketers use content marketing strategies to drive leads and sales. Consequently, it is essential for businesses of all sizes to focus on creating engaging and informative content.
2. Advances in social media engagement
Social media has become an important tool for driving traffic to websites. According to HubSpot, 73% of people connect with brands through social media channels. Consequently, it is essential for businesses to take advantage of all available social media platforms (Facebook, Twitter, LinkedIn, etc.) to reach potential customers.
3. Use of Artificial Intelligence (AI) and machine learning
The use of AI and machine learning will continue to grow in the next year. This technology allows webmasters to automatically generate optimized content based on user feedback and behavior data. As a result, websites will be able to provide users with more personalized experiences.
4. Increased emphasis on mobile optimization
According to a study by Google amentum, 95% of online shoppers abandon websites if they experience poor mobile performance.
Read Also: Digital Marketing Trends by Industry Experts
Keyword Research
When preparing for your SEO campaign, it is essential to understand the interests of your target audience. You need to know what keywords to target and how to generate traffic from those keywords.
One way to identify keywords that are popular with your target audience is through keyword research. This involves using various tools and techniques to find high-traffic, low- competition keywords that match the content of your website.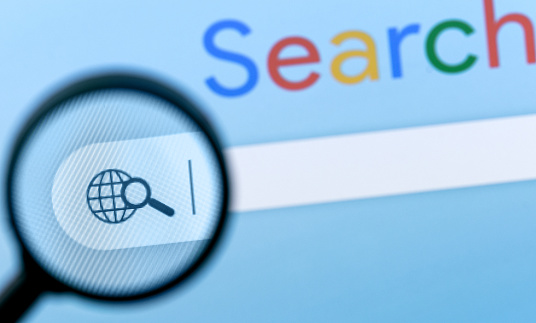 Keyword research can be done manually or using an automated tool such as Google AdWords Keyword Planner. Once you have a list of potential keywords, you will need to determine which ones are most relevant to your website's content and business goals.
Once you have targeted the right keywords, it is important to create effective content with a focus on those keywords. This will help you rank higher in Google search results and attract more visitors from potential customers who are looking for information about the topics that you cover.
Analyzing Google Adwords Data
Looking into Google AdWords data can help uncover potential trends for a given year. This information can be used to better understand how users are searching, and what words and phrases might be valuable to focus on in marketing efforts. Some of the most commonly seen search trends are highlighted below:
Rising Searches For Location
Interest In Sustainable Living
Continuing Growth In Mobile Advertising
By understanding these trends, businesses can create campaigns that specifically address the needs and wants of their target audience. Additionally, by knowing what words and phrases are being used most frequently in relation to these topics, businesses can promote their products and services accordingly.
The continued growth of Google
Google continues to grow at a staggering pace, rising to become the most popular search engine on the planet in just a few short years. This growth has come at a cost, with Google now competing directly with traditional sources of information like newspapers and magazines. However, this trend appears to be changing as Google begins to focus on providing value to users through its growing range of services.
The continued growth of video marketing
Video marketing is continuing to grow in popularity, with more and more businesses investing in video content as a way to reach their target audience. According to a study by YouGov, over half of Americans (52%) say they have watched a video on YouTube within the last month. And of those who have, 83% reported that they found the video entertaining or informative.
This trend is being reflected in Google Trends data, which shows that search interest in "video marketing" has steadily increased over the past year. In fact, searches for "video marketing" are now at their highest level ever—indicating that businesses of all sizes are taking notice and starting to invest in video content production.
One reason why video marketing is so successful is that it can be used to reach a wide range of audiences. Videos can be used to promote your brand or product directly to your target audience, or they can be used to generate leads and sell products or services. And since videos can be easily shared online—and often go viral quickly—they are an ideal way to communicate with your customers and create long-term relationships with them.
Therefore, if you're looking for a way to increase your website's traffic and marketability, Make Vision Clear can help you with video marketing. This may be the most effective strategy for you to achieve your goals.
The continued growth of email marketing
As the Internet continues to grow, more and more businesses are turning to email marketing as their primary way to reach customers. And why not? Email is one of the most effective mediums for reaching and engaging customers, whether you're selling a product or simply providing information.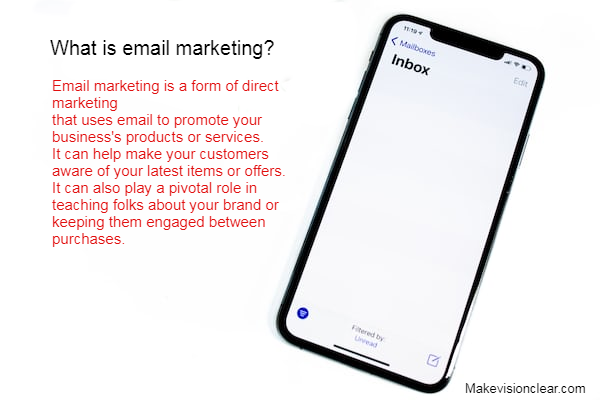 One of the biggest benefits of email marketing is that it has a low barrier to entry. Anyone with an internet connection and an email address can start using email marketing to grow their business. Moreover, because email is such a ubiquitous tool, your message will reach a much wider audience than if you tried to market your product or service through other mediums.
Another great benefit of email marketing is its scalability. You can easily add new subscribers, promote new content, and run campaigns across multiple channels all without having to invest large amounts of money upfront. In addition, since email campaigns are typically sent out manually rather than automatically (like with automated marketing software), you have more control over what gets delivered to your subscribers and how they respond.
So while there are many risks associated with email marketing, such as spamming your audience or failing to deliver timely content, the rewards are worth it – especially when it comes to retaining customer loyalty and building relationships with potential customers.
Read Also: Drive 3.5x More Conversions with B2B Marketing
Closing Thoughts
In the next few years, SEO trend will continue to change and evolve as the search engines adjust their algorithms in order to provide the best possible experience for their users. Here are a few predictions for what we can expect in terms of SEO trends in the next two years:
Increased focus on organic search results
Increase in use of advanced natural search engine optimization (SEO) techniques
Growing concern over Google penalty warnings and penalties from other search engines
Emergence of new technologies that can be used to improve website visibility and Ranking
Increased popularity of social media websites as sources of online marketing.