Read Time:
7 Minute, 9 Second
SEO is short for Search Engine Optimization. Search Engine Optimization (SEO) is the process in a search engine like Google's search engine to improve the quantity and quality of the traffic on the website or a web page that appears on the search engine according to the search results by the user query that they have entered in the search bar of the search engine. Search Engine Optimization (SEO) mainly targets the traffic that is unpaid rather than going for the traffic directly or the traffic that is paid.
As Search Engine Optimization (SEO) aims to improve the developer the owners' website position in the pages of search results whenever a user enters their query in the search bar because we all know that the higher the web page or the website is listed on the search engine more the people will be able to see and interact with it first than any other website that shows up in a search engine. Read 25+ Best Digital Marketing Strategies for Online Education in 2023.
Different Types Of Search Engine Optimization (SEO)
Search Engine Optimization can be broken down into four distinct categories available at the current time. These four types of Search Engine Optimization (SEO) are On-page SEO or On-site SEO, Off-page SEO or Off-site SEO, Technical SEO, and Local SEO.
These types of SEO are explained below: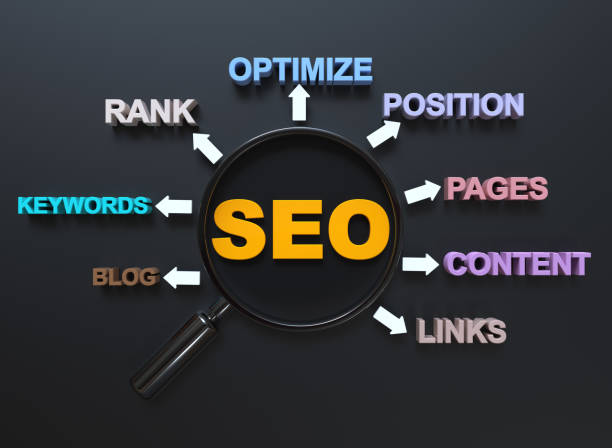 1. On-Page SEO or On-Site SEO: 
On-page SEO or On-site SEO is the practice or process of optimizing elements or components on a web page or website for ranking higher in the search engine in accordance with the search query of the user and earning more traffic relevantly from search engines.
2. Off-Page SEO or Off-Site SEO:
Off-page SEO or Off-site SEO is a type of optimization that a developer or website owner does outside their website to improve their rankings in search engines whenever a relevant query by the user is typed in the search bar of a search engine like Google.
3. Technical SEO:
Technical Search Engine Optimization (SEO) refers to the optimization of servers and websites to help search engine spiders crawl and index owners' websites more effectively and efficiently and help them improve their organic rankings.
4. Local Search Engine Optimization (SEO):
Local SEO is a lot similar to normal Search Engine Optimization (SEO), just the difference is that it is also a process that affects the visibility of a web page or a website in a search engine's results that are unpaid that are often referred to as organic, earned or natural results.
To understand the technicalities of SEO better, you can join a Digital Marketing Course.
See also: Best Way to Execute a Programmatic SEO for Startups
Five Crucial Search Engine Optimization (SEO) Ranking Factors
Five crucial Search Engine Optimization (SEO) ranking factors for better optimizations and ranking your website or web page on the top list of the search results from the entered query in the search bar of the search engine of the user are discussed in detail below:
1. A Website That Is Secure And Accessible:
You will not be surprised to see the first ranking factor and crucial step for Search Engine Optimization (SEO) is having a website that is secure and easily accessible.
It means that the first step starts with the website owner having a kind of URL that is right so that the bots of Google can easily reach, interact and crawl. In simpler terms, Google's AI should be able to reach the website's URL and look through the content so that it can understand what kind of content it is.
To help this Google bots out, the website owner will need the below things:
(i) A website or web page that is built or created with a website builder that is well-coded.
(ii) A file for Google called robots.txt tells Google's AI or bot where it can and cannot look for its website information or data.
(iii) A site map for listing all the pages of your website.
The second is the secure layer; you may also have heard about HTTP and HTTPS, but the difference here is a secure layer. In HTTPS, S stands for secure. Having HTTPS on your site is great for users visiting and trusting your website.
So, you better have SSL, which stands for Secure Shell Layer, for your website's security and trustworthiness purpose.
2. Speed Of The Page, Including The Speed Of The Page On The Mobile Browser:
The speed of the page is another ranking factor that matters for Search Engine Optimization (SEO). The speed of the page also includes the loading speed of the page on mobile devices, or you can say smartphones.
Google's aim in providing a secure and better search engine is to improve their user's experience of using the internet.
The web or websites or web pages that are fast loading will become a factor for better user experience.
Google has announced an algorithm related to their search engine, which is mainly focused on the speed of loading of pages or websites on a mobile phone that started to affect the websites in the year 2018 in July.
So, if your website or web page is unable to load fast on mobile devices or, you can say, smartphones, then there are chances that this algorithm of Google search engine causes you a penalty for it.
See also: Get Your Website Noticed With These Powerful SEO Hacks
3. Friendliness With The Mobile Version:
While we have talked about the fast loading of websites on mobile phones, friendliness with the mobile version is another important Search Engine Optimization (SEO) factor for ranking. Most people have smartphones rather than desktops or laptops just because of their obvious reasons, and Google knows that well. Read Google's 8 Best Practices for Ecommerce SEO Sites.
Google's Mobile Index has now become a reality, which means it pulls results from mobile-optimized websites or web pages first rather than desktop-friendly sites. In the event that your website is not mobile-friendly, you risk ranking unnecessarily low and will lose traffic to your website.
Many of the Search Engine Optimization (SEO) factors for ranking have been mentioned in this article that will help website owners lay the groundwork for good rankings for their websites on search engines like Google. But these owners also need to take care of the experience of the user when people land on their website or web page.
Things that you should look out for on your website are given below:
(i)You should have a responsive web page that should be capable of resizing automatically to fit the device of the user.
(ii)Your web page or website should mainly use large fonts to make it easier to read on small screens like mobile devices.
4. Domain URL, Authority, And Age:
The domain age and authority also matter for the ranking on the search engine. As the domains that are three years old always rank more than the sites that are one year old. The domain also matters sometimes; that is, your domain name matches the content you post on that site.
5. High-Quality Content:
Not just other ranking factors but the quality of the content on your site also stands as an important ranking factor. Google sees that your content provides valuable information regarding users' queries or not. Low-quality content will cost you a low ranking because of Google's algorithm.   
Closing Thoughts
Search Engine Optimization (SEO) is crucial for improving the quality and quantity of traffic on a website or web page that appears on the search engine according to the user query. To achieve this goal, website owners need to focus on different types of SEO, including On-page, Off-page, Technical, and Local SEO.
However, five crucial factors are key to better optimization and higher rankings: having a secure and accessible website, optimizing page speed on mobile devices, ensuring mobile-friendliness, having quality content, and optimizing the website for keywords.
By implementing these factors, website owners can improve their website's position in the search engine results pages and attract more organic traffic, leading to better conversions and revenue.
If you're looking for SEO and digital marketing services to improve your website's visibility and rankings on search engines? Contact us today to learn more about our services and how we can help you achieve your online goals!